After pratically circumnavigating Sydney for a carpark in close proximity to cheap Asian fare, Mum and I ended up at Flemington. We decided to try Saigon BBQ. It's always hard at these places without a native speaker as often the English of the people working there is limited and it's too hard to ask questions about certain dishes. We ended up getting a Singapore Noodles, Crispy Skinned Chicken with Egg Noodle Soup and Calamari.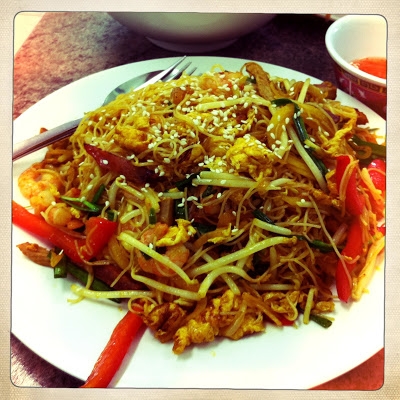 The Singapore Noodles are spicy and not at all greasy. The plate is heaped high. We don't even get through half of it. Luckily they let you take what you can't eat away.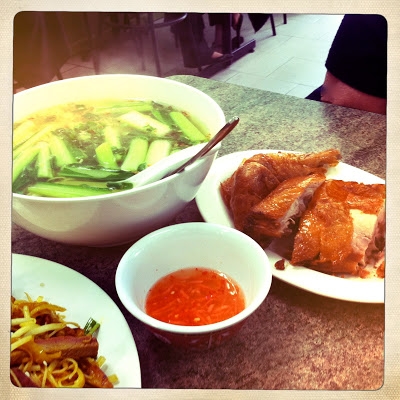 The Crispy-Skinned Chicken is outstanding. I have never had skin so crispy. I want more! The flesh is juicy too. A real winner of a dish. It comes with a basin-sized bowl of egg noodle broth which is fresh and mild. I struggle to eat even half of this too.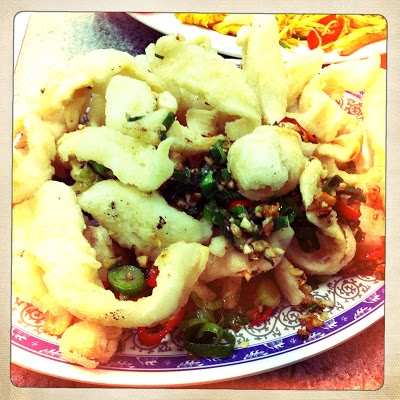 The Calamari doesn't taste how we thought it would. The batter is plain and "it tastes like the ocean" as Mum puts it. It did. It needed a spicy, salt and pepper batter. Luckily we have an abundance of condiments and sauces to remedy its lack of flavour.
We walk away with two containers packed with food. For cheap, fast, tasty fare, Flemington again comes up aces.