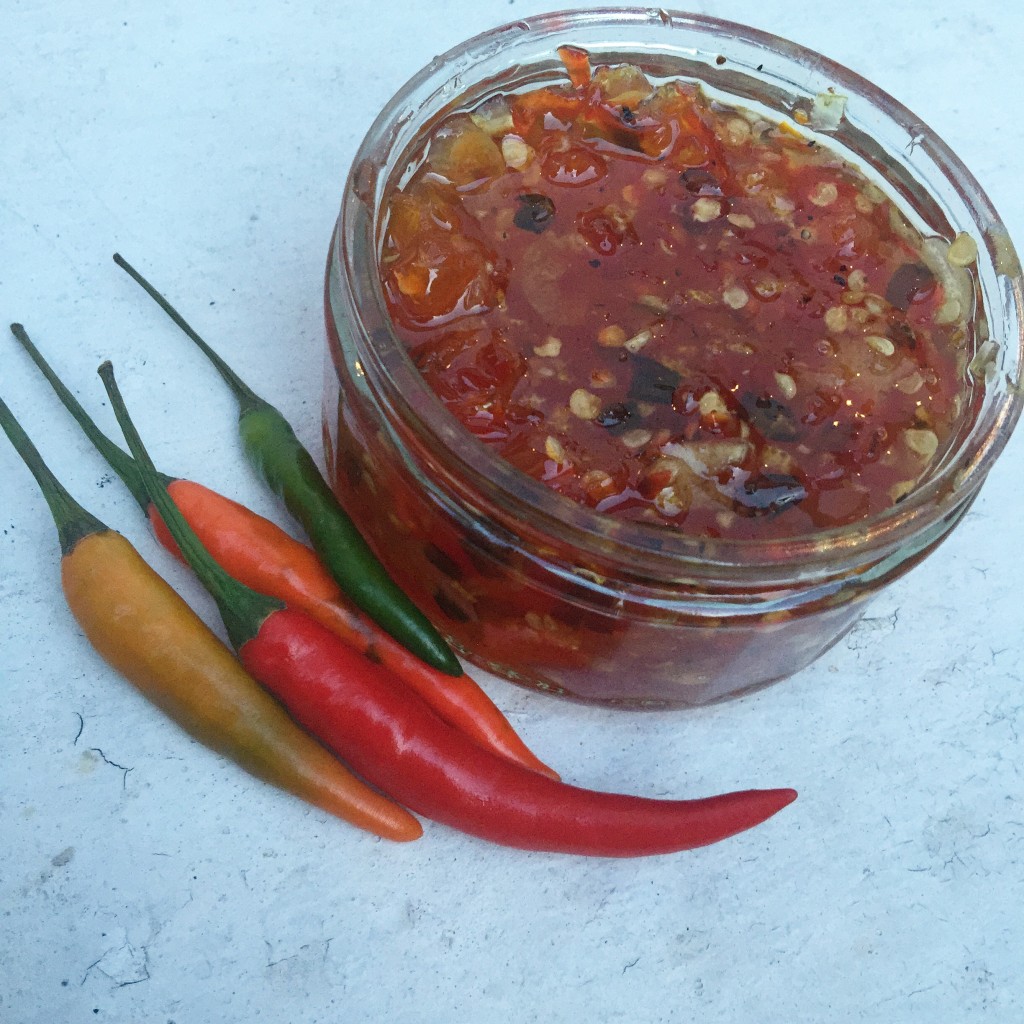 Being more than a chilli fan, a fiend if you will, how could I resist a bag of Scotch Bonnet chillis reduced to clear for 79p?
Giving them to a certain self-proclaimed food genius, this recipe was conceived on a whim and is actually now the official recipe to end all chilli jam recipes. We called it a marmalade as its texture and behavior is more akin to a marmalade than a jam. The lemon rind also brings a lovely citrus zing to the palate, also reminiscent of a marmalade.
Warning: this stuff is hot. Scintillating. Super hot. Hot stuff coming through. Lock up your daughters kind of hot.
This yields about 150ml,
Ingredients
4 Scotch Bonnet chillis, finely chopped
6 Birdseye chillis, finely chopped
40ml cider vinegar
half cup white sugar
half a lemon's worth of rind, finely sliced
4 cloves garlic finely sliced
Method
Pour the sugar into a heavy-bottomed saucepan and add a splash of water, which will begin to dissolve the sugar. Add the chillies and the garlic and bring to a simmer over low-medium heat. Stir constantly.
When the mixture starts to look "jammy", add the cider vinegar.
Continue to simmer and stir and after about 10 minutes, add the lemon rind. Make sure you don't let it come to the boil. Continue cooking for a further 15 minutes or so until a lovely, sticky consistency is reached.
Pour into sterilized glass jar and seal.
Enjoy on everything! On toast, on ravioli, on chicken, even dip a square of dark chocolate in there. Also, enjoy the burn…