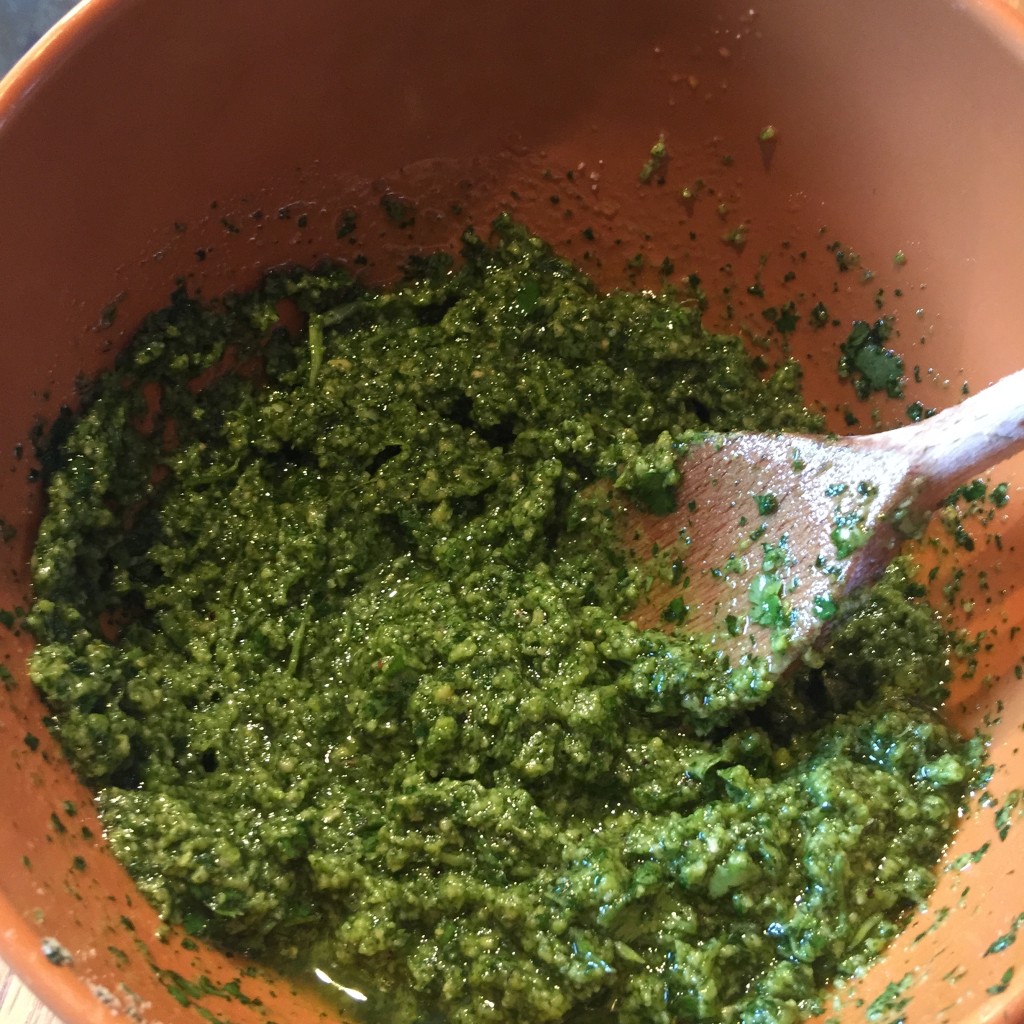 Often herbs come in bunches much larger than you need. What to do with leftover herbage? Knock up a pesto.
Ingredients
bunch of coriander, or what's left
cashews, big handful
100ml olive oil
50g Parmesan, grated
sprinkle of sugar
1/2 lime, juice only
salt and pepper, to taste
Method
In a food processor, combine all ingredients. Taste it. See if it needs a bit more sugar, or seasoning and adjust accordingly. It should taste fresh and not overly bitter or sweet. The citrus should cut through and balance the richness of the coriander.
When made, store in the fridge and use on whatever you like. So far, it's been a condiment on a bacon breakfast wrap, and tonight methinks it will adorn some lamb and butternut squash.