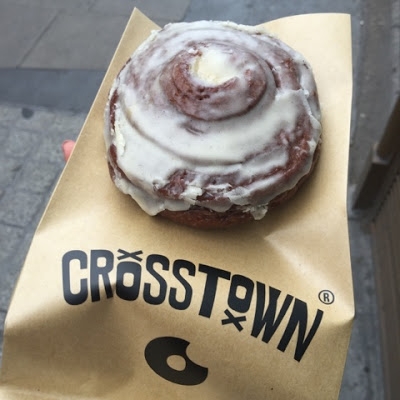 I have sung the praises of Crosstown Doughnuts before, but it's a tune worthing singing. Make way for the Choc Cinnamon Scroll with Passionfruit Curd. Once you reach the explosion of tart, yellow heaven in the centre you'll know why the girl in the shop (with the funky shirt), said it's her favourite.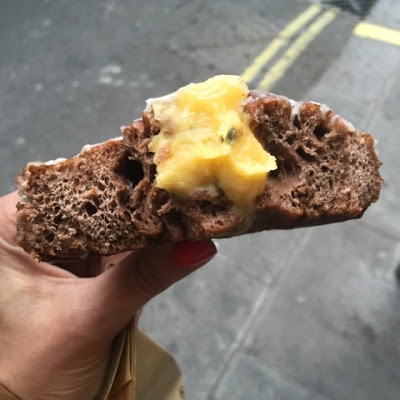 An interesting combination of flavours that I have never encountered before. I rack my brain trying to think of when I saw cinnamon and passionfruit together, but I am amiss. The heat of the cinnamon, the exotic sting of the passionfruit and the comfort of the chocolate make a wonderful combination.
Go uptown, downtown, to town for Crosstown.