Pears are a favourite of mine in deserts. They have a subtlety that can be neglected, but if treated with respect, is truly delicious.
This easy recipe is perfect for those wanting to keep costs down. Make sure you buy seasonal and local fruit whenever possible, not only for taste, but to support local industry.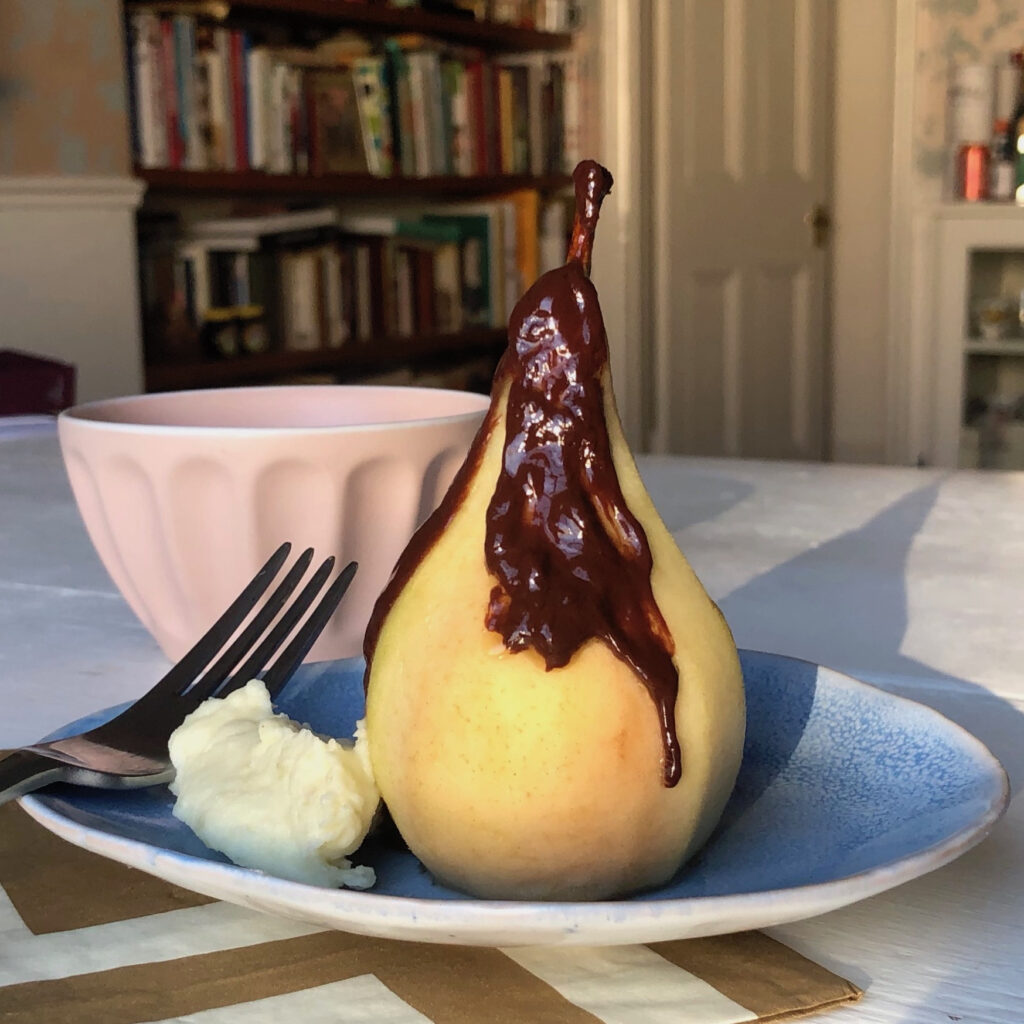 Ingredients
For the pears
4 Comice pears
250g caster sugar
500ml water
1 vanilla bean, split in half
3 cardamon pods
For the sauce
120ml double cream
150g dark chocolate
Method
Peel the pears, leaving the stalk in tact and then core them. Slice the bottom of each pear off to make the base flat.
In a large saucepan, place the sugar, water, vanilla bean and cardamon pods. Simmer over low heat until the sugar dissolves. Place the pears in the liquid and poach for around 10 minutes for a firmer pear, or 15 for a softer. Keep an eye on them and turn regularly to ensure they are evenly poached. Set aside when done and make the chocolate sauce, reserving 2 tablespoons of the poaching liquid.
For the sauce, heat the double cream and the chocolate together on low flame, stirring until the chocolate has melted. Take off the heat. Stir in the reserved poaching liquid to make a glossy sauce.
Plate each pear and drizzle with the chocolate sauce at the table. Serve with ice-cream or cream if desired.