A trek to Penrith is certainly worth it to get your chops round some Burger Head. Braving the sweltering heat, my Mum and I make the long journey, as a bloody ripper of a burger is worth any distance and discomfort – and a bloody ripper it is.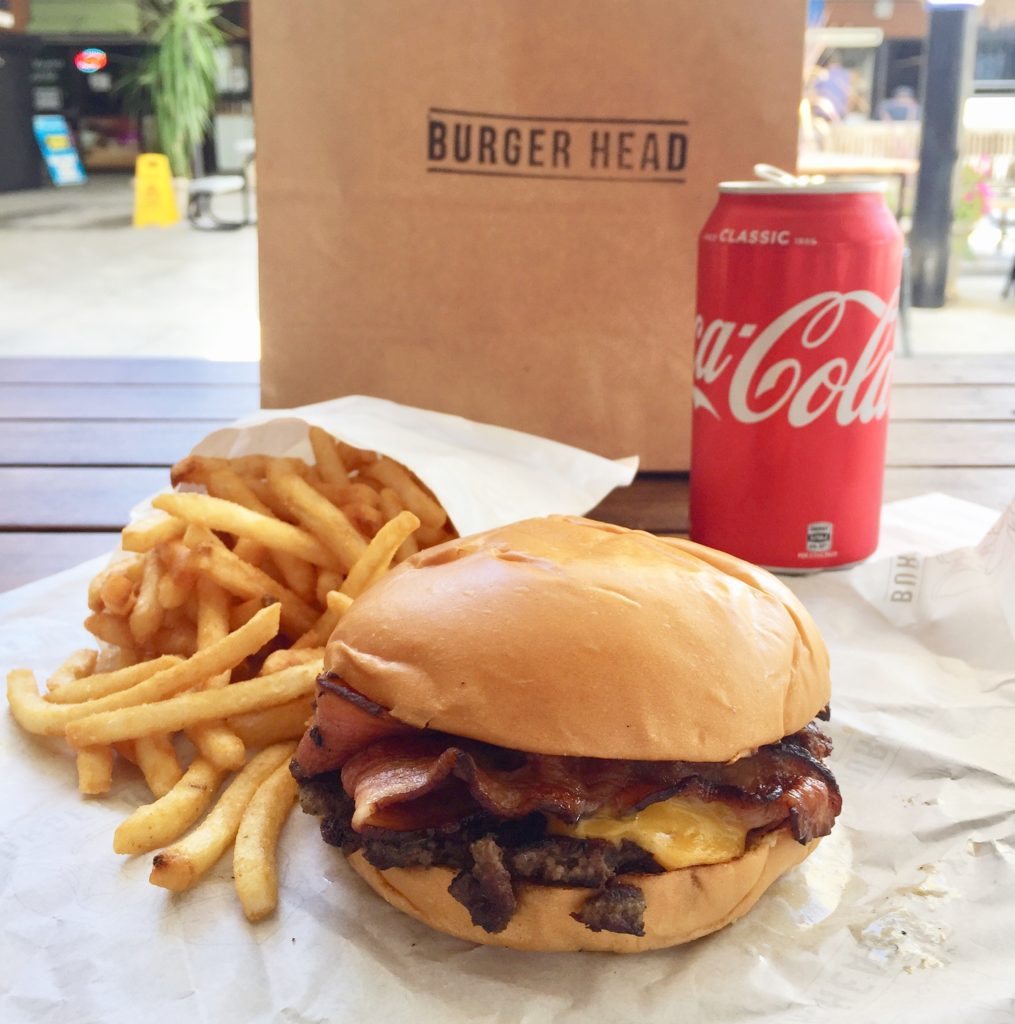 Burger Head Classic Cheese (with added bacon) has all the hallmarks of burger deliciousness: smoke, juice, char. It's good and ugly too. The fries are crispy on the outside and fluffy inside, just as they should be. $15 with fries it is reasonably priced.
You can tell a lot of effort has gone into Burger Head, and they have nailed it – their website saying "Burger Head was born from the countless trips we took into the city in search of the perfect burger… it was decided that we should bring some of our fondest experiences into the area in which we grew up. "
It's really great to see on-point food getting further afield from the centre of Sydney. I look forward to my next trip when I am back in Oz.