Market Hall at Victoria is a great little foodie hub, and sorely needed. When I first moved to London almost five years ago, Victoria was bereft of good places to eat and drink. Thankfully that's changed and now there is a very Sydney-esque precinct of nice bars and restaurants as well as the relatively new Market Hall.
Crammed with business-types enjoying the refuge away from their desks, Market Hall is open plan with seating in the middle and outlets around the side. All of the offerings look great but I'm tempted by a burger (when am I not?).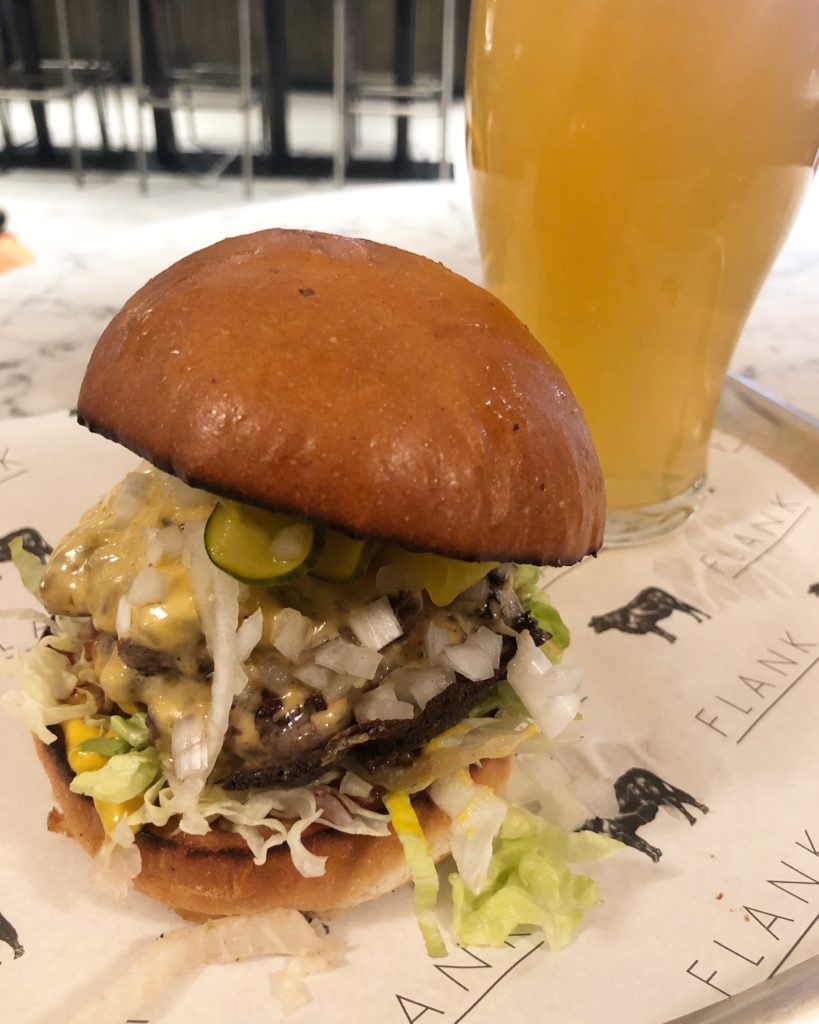 The Classic from Flank packs a pretty good burger punch; juicy, high-quality meat, tangy gherkins but sadly the pickled onions it says it comes with are not in fact pickled but diced raw onions. A massive turn-off for me. It is frustrating when ingredients are not as they are listed on a menu. I scrape them off and manage to survive. Although perfectly pleasant to eat, Flank is ultimately a rip off and not in the crotch-grabbingly-good category of London burgers. At a whopping £9.50, £10.50 with cheese, this is the price for a burger in isolation with no chips (chips are £4!) … or table service.
I feel that this was my one and only time at Flank. Yum but not yum enough for the price.